I love these bags. They are small, but the perfect size for carrying some fruits and veggies from the farmer's market, or putting my latest project in. And, as a bonus, they are relaxing to make. Rounds and rounds of the same stitches.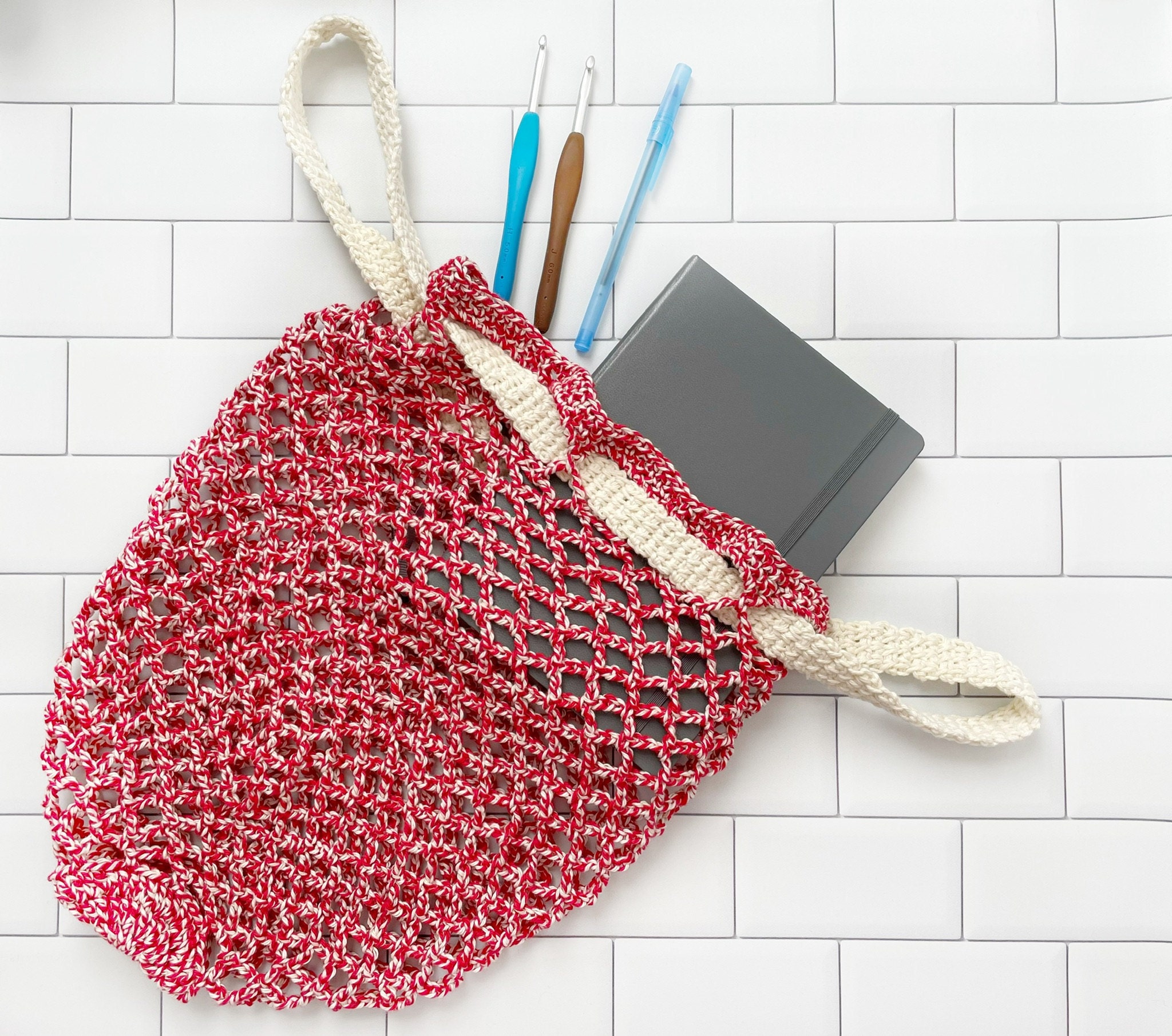 I finally was able to add more colors to the mix besides just the original pink and red. Teal and Blue are now available in the shop! I'm planning to add some other colors as well (brown and dark blue, and green I think!). 
Check them out in the shop update that went live this morning!